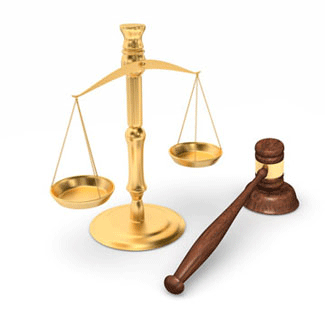 JUUL Vape Lawsuits
Lawsuits for JUUL Vape Popcorn Lung, Child Nicotine Addiction, and Seizure
If you or a loved one has suffered from health problems related to vape pen use, you may be eligible to file a vape problems lawsuit against the manufacturer. JUUL child addiction lawsuits and vape pen popcorn lung claims allow persons and families harmed by JUUL vape pen side effects to seek compensation for the medical expenses, pain and suffering that have resulted from this dangerous device.
First released in the United States in 2007, e-cigarettes only came under FDA regulation in 2016. Little is known about the long-term impacts of vaping, but some clear vape problems have emerged. Both the U.S. Surgeon General and the FDA have been highly critical of JUUL for its approach to marketing, which establishes "juuling" as hip and cool. The number of youth and teen users has skyrocketed, with many vapers unaware that e-cigarettes contain nicotine. Families of underage users may be eligible to file a JUUL child addiction lawsuit against the manufacturer for its unethical marketing practices.
Respiratory problems are another side effect that has emerged. Because there is no smoke involved, many users mistakenly assume vaping is not harmful to the lungs. Persons having suffered from popcorn lung or another respiratory problem from vaping may be eligible to file a JUUL popcorn lung lawsuit.
Another unexpected danger of e-cigarette use is seizures resulting from nicotine poisoning. JUUL vape pens deliver three times the amount of nicotine permitted in the E.U. (and JUUL is not available in the E.U. due to this danger). The danger of JUUL seizures is currently under FDA investigation following numerous reports over the past decade.
Critics say JUUL and other vape pen companies had a duty to warn consumers of the risks associated with vape pens. Instead, vape pen manufacturers developed designs and flavors that appeal to kids (cotton candy, for example) and left out key warning information. Vaping has skyrocketed in recent years, with more than 20 million Americans now using vape pens, among them 20% of high school seniors. Meanwhile, adult users attempting to quit smoking aided by e-cigarettes have been harmed in vape pen accidents developed popcorn lung. The vaping industry is expected to exceed $86 billion by 2025; JUUL consistently leads the way with a 70% market share.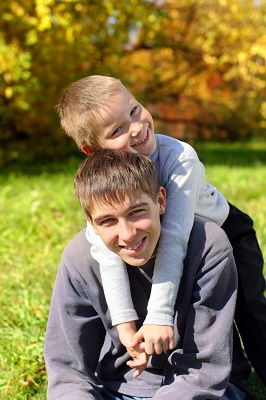 JUUL Vape Lawsuits
If you or a member of your family suffered from JUUL vape side effects such as seizures, popcorn lung, or child addiction, you may qualify to file a JUUL vape pen lawsuit to recover compensation for damages you have suffered as a result of this dangerous device. Filing a lawsuit is the only way to secure compensation for the pain, suffering, and loss that have resulted from JUUL and other vape pens. Our attorneys accept JUUL vape pen lawsuits from around the United States, and offer no-cost, no-obligation JUUL vape pen lawsuit case review for persons throughout the nation who match this description. To discuss your situation in detail with an attorney and to learn about JUUL vape pen lawsuit time limits in your state, please complete our online contact form. One of our attorneys handling e-cig injury lawsuits will contact you promptly.
JUUL Popcorn Lung, Child Addiction, Explosion Lawsuits Are Not Class Action Lawsuits
Many persons who have been harmed by seizures, popcorn lung, or JUUL child addiction wonder if filing a JUUL vape pen lawsuit will result in meaningful compensation for their family. JUUL lawsuits will not be class action lawsuits in which those who file a claim can expect only a small, symbolic settlement. On the contrary, lawyers handling vape pen lawsuits believe persons and family members of persons who have suffered from popcorn lung, child addiction, or seizure may be entitled to significant compensation. JUUL lawsuits are likely to be consolidated as Multi-District Litigation (MDL), in which each claim will be handled on its own merit and compensation will be determined based on the degree of suffering of each plaintiff.
JUUL Vape Pen Lawsuits: No Fees Unless We Collect for You
We will represent all persons involved in a vape pen lawsuit on a contingency basis, meaning our lawyers never charge legal fees unless we win compensation in your case. For a free no-obligation consultation please fill out our short online contact form and one of our JUUL attorneys for child addiction, popcorn lung, or seizure will contact you to answer any of your questions.
No-Cost, No-Obligation JUUL Lawsuit Case Review If You or a Loved One Suffered from Seizures, Child Nicotine Addiction, or Respiratory Problems
OnderLaw, LLC is a St. Louis personal injury law firm handling serious injury and death claims across the country. Its mission is the pursuit of justice, no matter how complex the case or strenuous the effort. The Onder Law Firm has represented clients throughout the United States in pharmaceutical and medical device litigation such as Pradaxa, Lexapro and Yasmin/Yaz, where the firm's attorneys held significant leadership roles in the litigation, as well as Actos, DePuy, Risperdal and others. The Onder Law Firm won $197 million in three talcum powder ovarian cancer lawsuits in St. Louis in 2016 and other law firms throughout the nation often seek its experience and expertise on complex litigation. For more information, visit www.OnderLaw.com or call 1-877-ONDER-LAW.