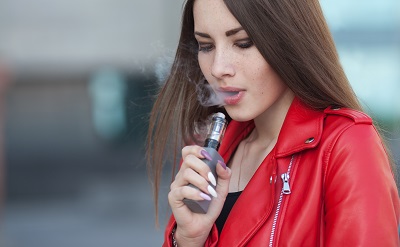 Marketed to teens and often perceived as a safe alternative to smoking, JUUL vape pens have been found to pose significant dangers and health risks to Americans. In addition to the well-known side effects of nicotine intake, vape pens can cause seizures and respiratory problems including popcorn lung. Additionally, the Surgeon General blames JUUL vape pens for a new wave of youth nicotine addiction, which leads to adult smoking and causes a variety of health problems. The FDA has identified vaping, particularly among teens, as a public health threat.
E-cigarettes represent a rapidly growing industry, with more than 20 million Americans now using vape pens. First released in the United States in 2007, e-cigarettes were not regulated by the FDA until 2016. JUUL, which dominates the market with a 70% market share, has been blamed for targeting children and teens as well as for marketing the device in a manner that makes vaping seem completely removed from the risks of smoking. The e-cigarette market is expected to exceed $86 billion by the year 2025.
Today, JUUL faces serious questions regarding their marketing of vape pens. Persons and family members of persons who have been harmed by JUUL and other vape pens are now filing JUUL vape lawsuits against the manufacturers of these products. Seeking damages for JUUL youth nicotine addiction, seizure, and e-cig popcorn lung, JUUL vape lawsuits aim to hold JUUL and other manufacturers accountable for product defects and failure to warn. For designing a product that looks more like a tech device than a cigarette, aggressively marketing JUUL as a lifestyle choice without warning of the health risks, and selling faulty vape pens that are prone to explosion, e-cig manufacturers must be held accountable for putting American teens and adults at risk for addiction, injuries, and serious health problems.
---